Planning a wedding can be a stressful time for many couples and one of the main areas to be arranged is the food. We offer our clients the choice of a wedding buffet, where your guests will be aided by our wait staff in serving themselves or a plate service where our staff will serve at the table.
We will organise the entire menu with you and once that has been arranged, you can focus your attention on other areas, because for food Red Pepper has got you covered.
Which style of food service will suit your particular wedding reception?
Well both methods have their advantages. The first and most obvious upshot of having a buffet style dinner at the wedding is the opportunity for all of the guests to choose what they want to eat.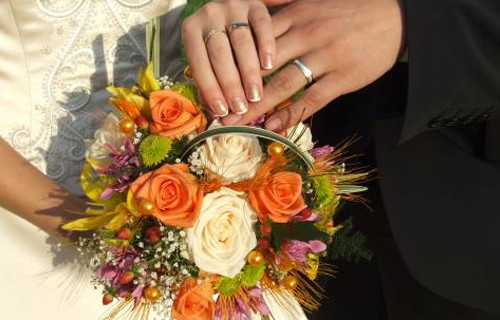 This way everyone is happy and they can have as much or as little as they want. There can be multiple things for various dietary restrictions as well as a multitude of side dishes for the vegetarian that hates getting pasta at every wedding.
Guests can be brought to the buffet table by table to keep the service flowing smoothly. Table service on the other hand, is a great way to keep everyone happy at a reception no-one needs to move until the dance. This is especially good for elderly guests. Servers can attend to every small problem and drinks can also be served, which is wonderful for everyone — no more needing to get up and down during dinner. Thinking of having your wedding reception catered?
To request a no obligation quote please contact us and we will help any way we can.